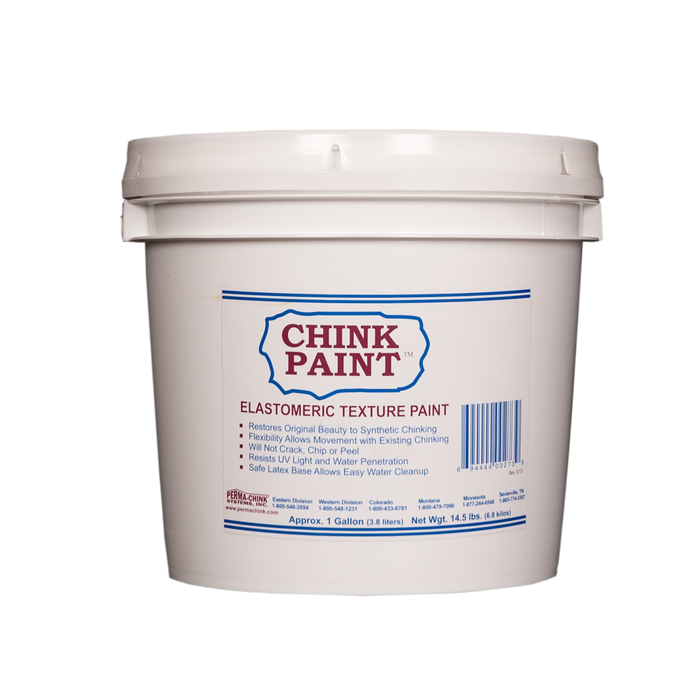 Chink-Paint
Original price
$139.95
-
Original price
$629.95
Description
Chink-Paint 
Chink-Paint is an elastomeric, textured coating for renewing or changing the colour of chinking. This makes it ideal for giving a facelift to your home by brightening the appearance of old, dirty chinking or altering the colour of existing chinking.
chink paint

Chink-Paint's elasticity enables it to expand and contract with Perma-Chink or Energy Seal without cracking or peeling.

When restoring an older home, Chink-Paint can save time and money by eliminating the need to mask off the chinking before staining. Simply wait for the stain to dry and then apply a coat of Chink-Paint in whichever colour you desire.
Chink-Paint available in all Perma-Chink colours.
Features
UV stable

Allows for chinking 

colour

 change

Covers existing chink stains from wood staining

Stretches, won't crack or peel

Suitable for all climates
Click here for more information
*** From December until April 1st we cannot ship Chink Paint due to risk of freezing as these are not freeze / thaw stable products.