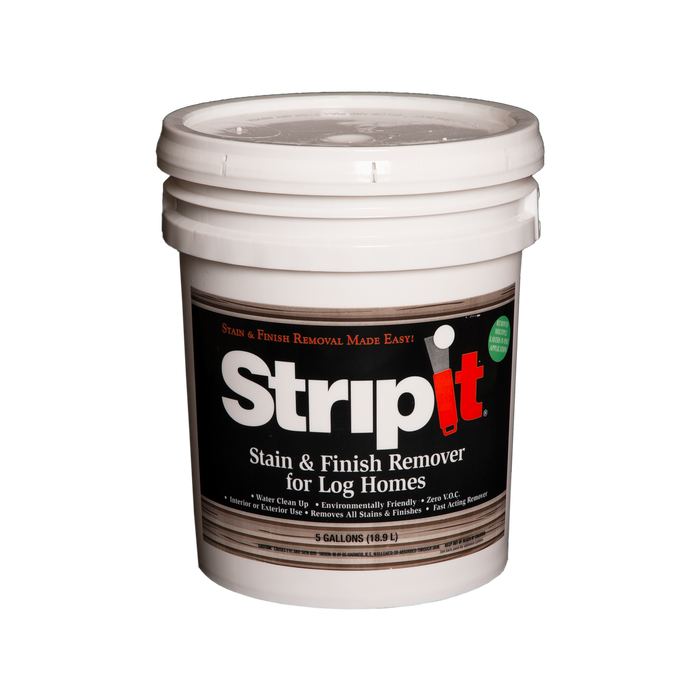 StripIt: Professional-Grade Finish Remover
Original price
$0.00
-
Original price
$409.95
Description
StripIt Professional-Grade Finish Remover

StripIt is a water based, non-hazardous pH neutral stain and finish remover. StripIt removes multiple layers in one application. StripIt is odor free and can be used for interior and exterior applications. It will not raise the grain.

StripIt may be applied with a brush or airless sprayer. If using an airless sprayer contact a Perma-Chink Systems location for additional information. StripIt will not darken or discolor the wood. As with the use of all finish removers and wood cleaners, it is of utmost importance to thoroughly rinse the surface once the finish is removed.

Zero VOC

pH neutral formula

Odor free