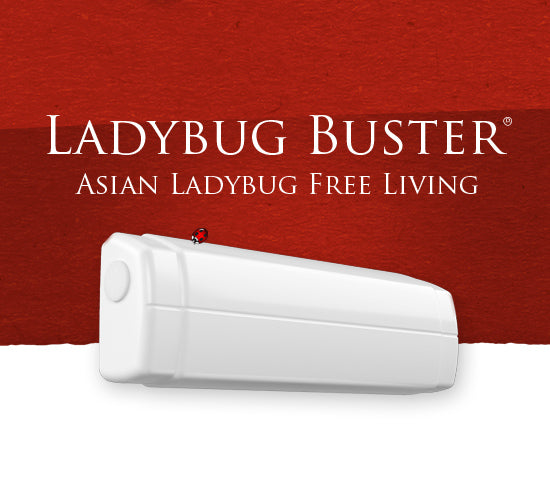 Ladybug Buster
Original price
$44.95
-
Original price
$98.95
Description
Ladybug Buster Powder Trap for Asian Ladybugs

The long-lasting Ladybug Buster uses an eco-friendly powder made from egg shells and a non-toxic lure to quickly capture the invasive Asian ladybug. Bugs sink in our patented lightweight powder, keeping insects out of sight and out of mind. Each trap is effective for up to two years and can capture over 1,000 Asian ladybugs.

Clean Natural Living

The Ladybug Buster was designed with versatility and functionality in mind. The inconspicuous trap blends into any living or work space.

The L:9-¾" x H:3" x D:1-¾" trap mounts to the upper corner of an indoor window using a removable peel-and-stick adhesive strip. Activate the removable lure by submerging it in water. Re-hydrate the lure as needed.

Features
Why Powder Trap

The Ladybug Buster is the most effective, eco-friendly and innovative ladybug trap on the market!


Effective
Clean, simple and proven to outperform every other method, including pesticides. In fact, it's often the only thing that works!
Eco-Friendly
We create eco-friendly family-and pet-safe products that do not spread toxins into the environment.
Innovative
Bugs quickly sink in our patented lightweight powder made with eggshells, keeping insects out of sight and out of mind.